Hon.
Dennis
Smook
MLA for La Verendrye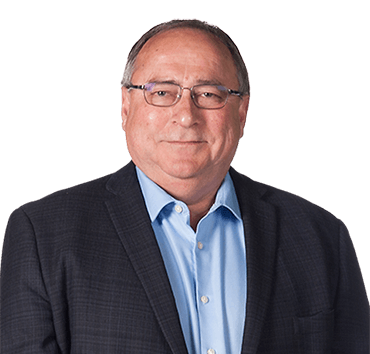 By signing up you consent to receive electronic messages from Manitoba PC Caucus
Dispatch Column – September 2, 2016
Tourism plays an important role in Manitoba, including in the constituency of La Verendrye. In La Verendrye, we have Whiteshell Provincial Park, Lake of the Woods, Sandilands Provincial Forest and many lakes and rivers. It has become a destination or second home to many Manitobans and tourists from around the world.
I'm proud to be a part of our new provincial government, which is significantly investing in the development of Manitoba's tourism industry.
We are boosting the number of grants – each one is up to $25,000 – from our newly enlarged Tourism Development Fund in order to help northern, rural and Indigenous tourism and community organizations attract more visitors to Manitoba. The cost-shared grants will be given to First Nations, community development organizations, rural and northern destination organizations, and festival and tourism groups to support their planning as well as their developments and expansions of tourism-related products and programs. These grants are available through applications for 2016/17 to the Tourism Development Fund, which our new Manitoba government is increasing by more than 50 per cent to $297,000 for the coming year.
Our government is, in addition, increasing funding by $3.1 million for Travel Manitoba this year to allow for expanded marketing campaigns targeting Canadian, American and international travelers.
There are great opportunities for growth in Manitoba's tourism sector, which generates more than $1.6 billion a year. Our government is working hard with the industry to bring more visitors from Canada and around the world to spend their vacation dollars in Manitoba. We live in a beautiful province, so let's share it with the rest of the world.
September is upon us and Manitoba's youth are getting back to school. Once again, we will see all those big yellow buses that we have not seen since June carrying students to and from school. I would ask everyone to obey all traffic laws when around school buses and passing through school zones.
September is also the fall supper season, when each community has something unique to offer. I encourage everyone to attend their local fall suppers or travel to new ones for some fantastic dining experiences. Many rural communities use these suppers as their main fundraisers, and supporting them goes a long way.
As always, I look forward to hearing from you with your questions or concerns. I can be reached at my constituency office at 204-424-5406, my legislative office at 204-945-4339 or at dennis.smook@leg.gov.mb.ca.